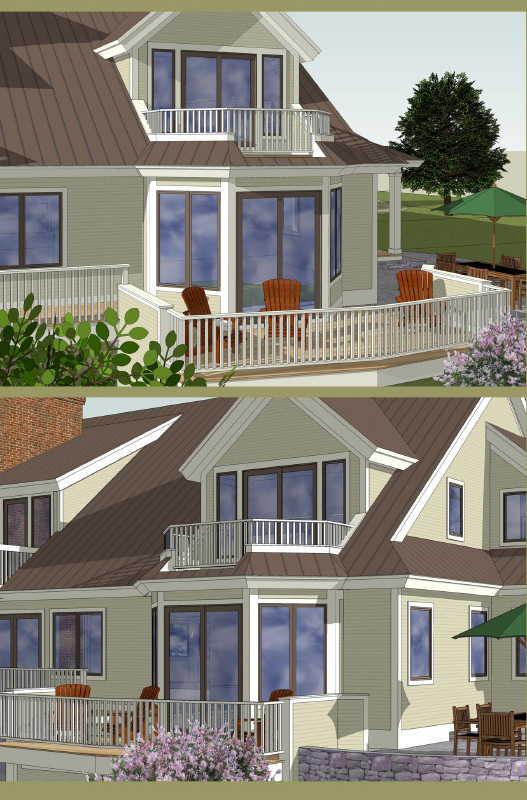 The homeowners had always loved their home with its spectacular views of the mountains. However, their family was growing up and they needed to find ways to accommodate their needs for the future. The master bedroom was upstairs, they lacked a family room, and the existing garage was not large enough.

We started by taking an under-utilized playroom for the kids and transforming it into a ground-level master bedroom suite, complete with gas fireplaces for the bedroom and bathroom.

The kitchen was remodeled, and a new family room was added off the dining room. A new mudroom was created within the existing floor area.

The existing garage had two cramped car bays. We increased the length of one bay and added a third bay to hold the family vehicles. A new recreation room and guest room were created above the garage, all with wonderful views of the mountains.